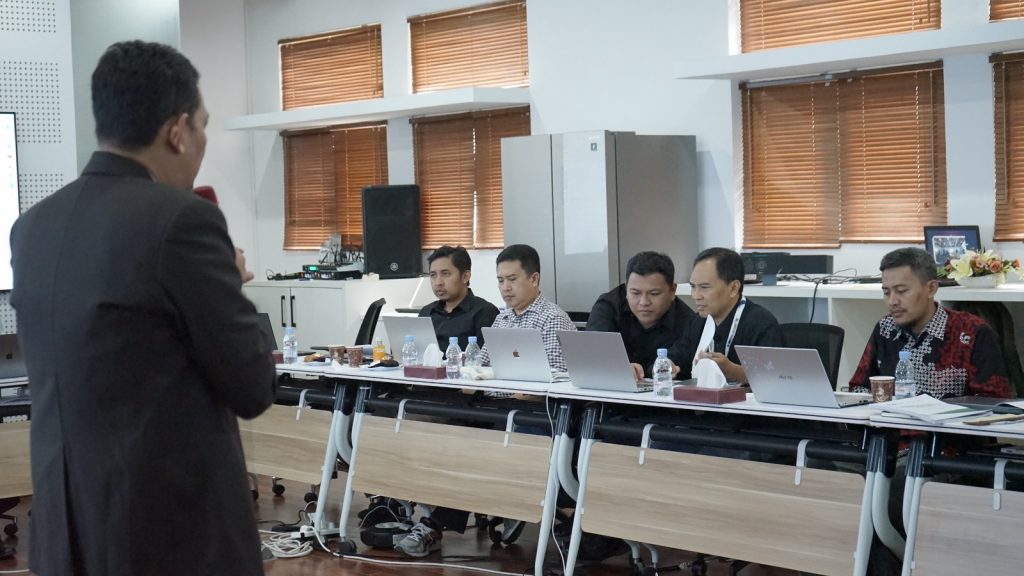 Directors, Heads of Departments, and Division Chiefs at the Islamic University of Indonesia (UII) participated in the Phase 1 Wave 2 Leadership Development Training Program for Higher Education from June 12th to 15th, 2023. This program is part of the Indonesian Higher Education Leadership (iHiLEAD) Project, funded by Erasmus+ Capacity Building in Higher Education and implemented under the coordination of the Association for Higher Education Leadership (PEMIMPIN).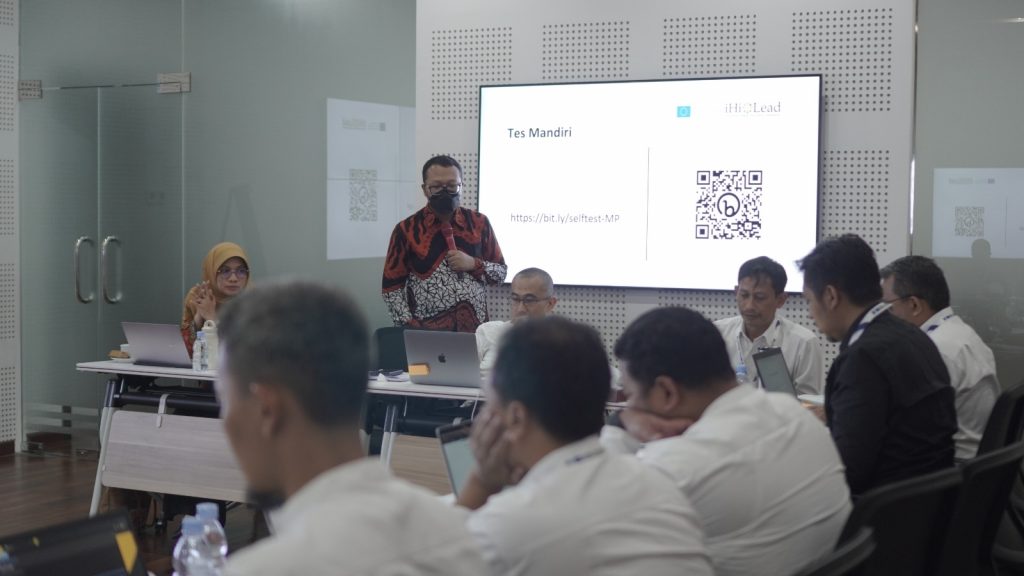 The event began with a speech by Prof. Fathul Wahid, S.T., M.Sc., Ph.D., the Rector of UII. Regarding leadership, he emphasized the importance of leaders listening to advice and input from others. Before that, he reminded everyone to remain enthusiastic in implementing the Erasmus+ programs at UII, which currently encompass eight programs. Managing these programs should be done with dedication and wholeheartedness, not merely fulfilling obligations to the consortium that entrusted UII with Erasmus+.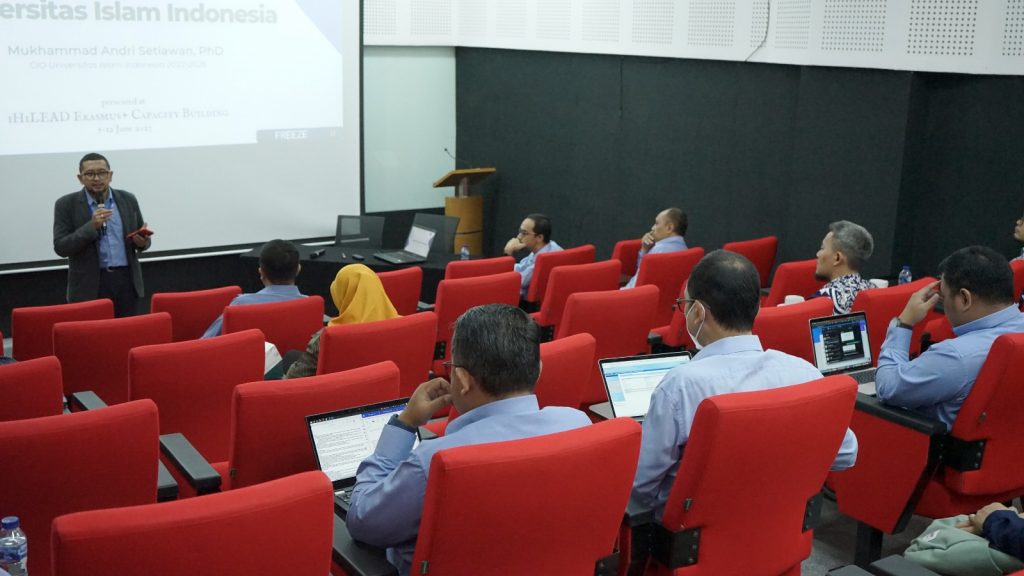 During his speech, he also shared a story highlighting the significance of listening to the advice of those around us. By doing so, a leader can be considered ideal. "We must always empty our cup because if we don't, we won't be able to accept input from others and valuable lessons," he emphasized.
Regarding the continuation of activities in this training series, the materials were presented by Dr.-Ing. Ir. Ilya Fajar Maharika, the Coordinator of iHiLead Indonesia. He briefly explained the stages that the participants will go through and the expected outcomes. Additionally, the importance of the discussion sessions in this event was emphasized, as it provides an opportunity to collectively address the issues that will be tackled and find solutions through the iHiLead program.